GLOBE'S DISCOGRAPHY
SINGLES
"Feel Like Dance" 9/27/95 Rating: 10/10 Good dance beat.

"Joy To The Love (globe)" 9/27/95 Rating: 9/10

"Sweet Pain" 11/11/95 Rating: 10/10 Good techno/dance style music.

"Departures" 1/1/96 Rating: 10/10 ONE OF MY FAVORITE SONGS OF ALL TIME!!

"Freedom" 3/27/96 Rating: 10/10

"Is This Love" 8/28/96 Rating: 9/10 Good slow ballad

"Can't Stop Fallin' in Love" 10/30/96 Rating: 10/10 MY FAVORITE GLOBE SONG!!! NICE SLOW BALLAD, WITH GOOD TUNE

"FACE" 1/15/97 Rating: 10/10

"Faces Places" 3/15/97 Rating: 5/10 Globe begins "nosedive"

"Anytime Smokin' Cigarette" 4/9/97 Rating: 5/10 Globe continues to nosedive

"Wanderin' Destiny" 10/15/97 Rating: 6/10 Getting a little bit better.

"Love again" 3/31/98 Rating: 6/10


ALBUMS

First Album "globe" Rating: 10/10 ONE OF THE BEST SELLING ALBUMS OF ALL-TIME IN JAPAN!!! 4,550,000 copies sold.


1. GIVE YOU
2. Feel Like dance
3. GONNA BE ALRIGHT
4. DEPARTURES
5. Regret of the Day
6. Joy to the love
7. SWEET PAIN
8. Always Together
9. Precious Memories
10. FREEDOM
11. MUSIC TAKES ME HIGHER
12.LIGHTS OUT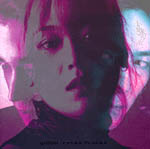 Second Album "Faces Places" Rating: 8/10 Could've been better.. good singles such as Can't Stop Fallin' in Love are completely remixed into a boring song.


1. overdose
2. DEGENERATE
3. FACES PLACES
4. Is this love
5. So far away from home (Beautiful Journey)
6. a temporary girl
7. Because I LOVE the NIGHT
8. Anytime smokin' cigarette
9. Watch the movie?
10. a picture on my mind
11. FACE
12. Can't Stop Fallin' in Love
13. can't stop PIANO SOLO
14. FACES PLACES (remix)

Third Album "Love again"


1. before dark
2. UNDER Your Sky
3. Love again
4. You are the one
5. Nothing ever makes me happy
6. two keys
7. I'm bad
8. Watching everything
9. I'm still alone
10. Open Wide
11. Wanderin' Destiny (album version)
12. creatures
13. end of 3rd element

---

GO BACK TO MAIN PAGE